What Our Clients Are Saying...
"I can't say enough about A Dog's Life. I have two dogs – Brandy a 5-year-old English setter and Briar an 11-month-old Brittany spaniel/English setter. Cindy, the owner, is a rock star. One thing that she did for me was give me basic training with my puppy. It was obedience games. Tools that I didn't have. It was so easy the way she did it. It was fun, and Briar learned so quickly. Cindy is a wealth of knowledge. She clearly cares. The dogs are number one. Before finding A Dog's Life, I took my Brandy to another local facility, and she ended up with a traumatic injury. It was a wakeup call for me – not a good one. The safety record at A Dog's Life is impeccable. All of the dogs are out in the open and visible, so we can see how they are being treated and handled. My puppy drags me in there, so I know he's having a good time. I'm so pleased with A Dog's Life. Cindy has been a powerful force for good things, and I trust her and her staff with my "children"."
Judy Cornell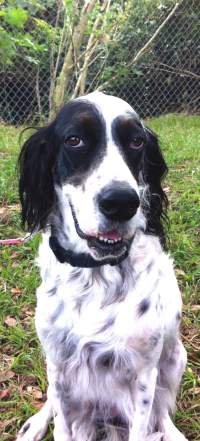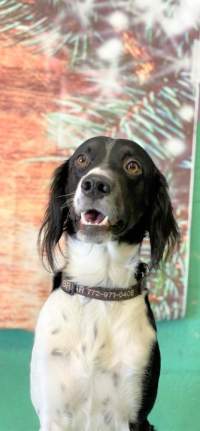 "Dr. Dan's Animal Hospital highly recommends A Dog's Life Daycare and Training. Cindy and her staff are knowledgeable and professional. Safety is a high priority at a Dog's Life. Your dogs will have a great time! Please call them as soon as possible. You won't be disappointed!!!"
Dr. Sara Mathews, DVM & Dr. Daniel Clifton, DVM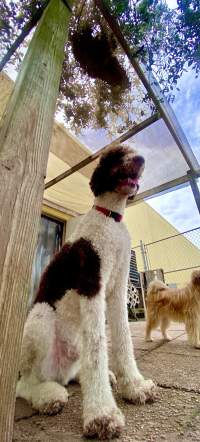 "I wouldn't go anywhere else now. I moved my three Vizslas from another Vero Beach dog care facility to A Dog's Life. The difference is night and day. At A Dog's Life, the staff are experienced, knowledgeable and care about the dogs. When I walk in to drop off my dogs, there are 30+ dogs in there all grouped together, and I don't hear a sound. They are all so calm. The owner, Cindy, is great with the dogs. She's helped me with training. Every time I have a question, I go to her. She gives advice in a calm non-threatening way. I'm very happy. I feel safe there and so do my dogs."
Marissa Jonason

"I was in a crisis situation with my dog, Nike. I came to A Dog's Life when my Aussie-Doodle, Nike, was 5 months old. His behavior was out of control. He was overpowering us, very aggressive and reactive to everything. I worked with several different local trainers, but Nike was still having problems. We were about to return Nike back to the breeder, but someone recommended that we see Cindy at A Dog's Life. Once I met Cindy, she was able to help me understand the training. I saw it in a whole different way. Nike and I regularly see Cindy for training, but Nike also stays for daycare. When I leave him there, I have no doubt that he is being taken care of. He's in a structured, clean environment. The staff are all friendly the minute we come in the door. Their approach is so great! I'm so grateful to Cindy and everyone who works at A Dog's Life. I've learned how to communicate with Nike and his personality has totally changed. It's a wonderful experience."
Linda Mignolet