Daycare | Spa Services | Dog Training | Special Programs
Services
First, we all know how much you love your dogs. We too, have our own dogs that we love dearly. Rest assured we treat each of our doggie clients as if they were our own! We encourage dogs to be dogs and socialize all day long. We are an Open-Play facility which includes dogs of all ages, sizes and breeds that participate in the play and activities together. Picture a swimming pool full of kids playing with a lifeguard on duty! The dogs get to romp and play while a qualified, trained staff member makes sure they are safe and following the rules.
Daycare
Full and half day visits are available.
This setting is ideal for any dog owner who wants their dog to have fun, get plenty of exercise and socialize with others. It is great for puppies, any dog learning the group dynamic of a pack or any dog that just loves to play. The older kids may be less physically active but they love the mental stimulation of supervising their kingdom. We understand that you can't be with your dog all the time, but if you could, you would want it to be this much fun!
We have a 3,000-square foot indoor, climate controlled play area that is completely visible from our welcome area. A large, securely fenced yard has plenty of fresh water, room to sniff and is designed to promote healthy exercise while preventing over stimulation or reactive behaviors. No matter the weather, we will play.
Eligibility for Daycare
Current on Vaccines

Non-aggressive

Parasite-free
A "Meet & Greet" appointment is required to assess each dog's suitability for the open-play community setting. During this visit, owners will see the entire facility and the dog will be introduced to other dogs while experiencing group activities.
Bathing
We have a comfortable bathing suite and use only high-quality products designed to address any skin or coat-care needs including parasite removal and preventative to make them look and feel their very best. Please speak to a staff member to address any specific requests that you have.
Baths include ear cleaning, fan dry and brushing as needed.
We will ask you for a pick-up time as baths are done near the end of their visit giving them plenty of time to play and be clean and dry upon your arrival.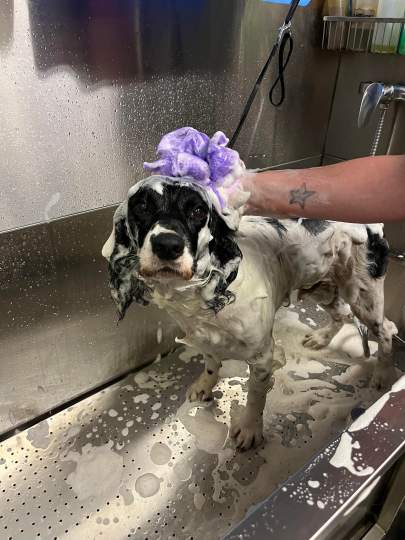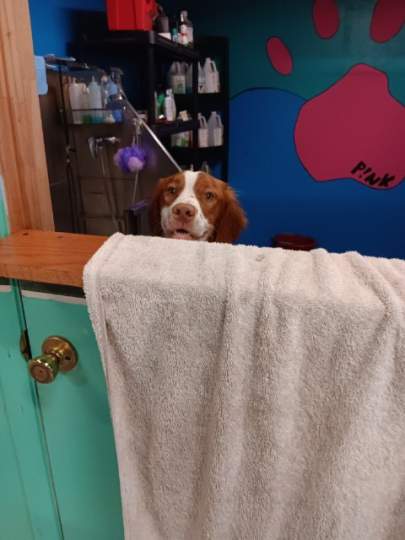 Nail Trimming
Probably the most important service for your pet. Long toe nails can cause arthritis and foot pain effecting their overall well-being. We utilize equipment and techniques that are comfortable and non-traumatic while achieving desired effects.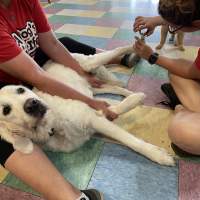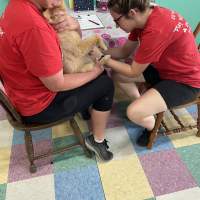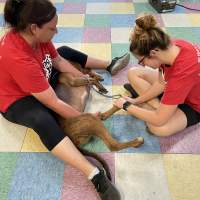 Training
Beginner to Advanced and Competition Levels.
All instruction is provided by experienced, accomplished trainers with proven results and earned titles in AKC performance events.
Our methods are in game form; using motivational techniques and play that are fun for both the dog and owner. We welcome and encourage all family members to attend training sessions to learn the games and participate in the training process. A well-behaved dog makes for a happy family. Don't settle for good when you can be GREAT!
A video of a very good rottweiler working with our trainer on his lunch time manners. He sits and waits for his food, and then eats when he is told he can. A very good boy indeed!
A Golden Retriever is told to sit, stay, and then "break" when he can eat and he obeys.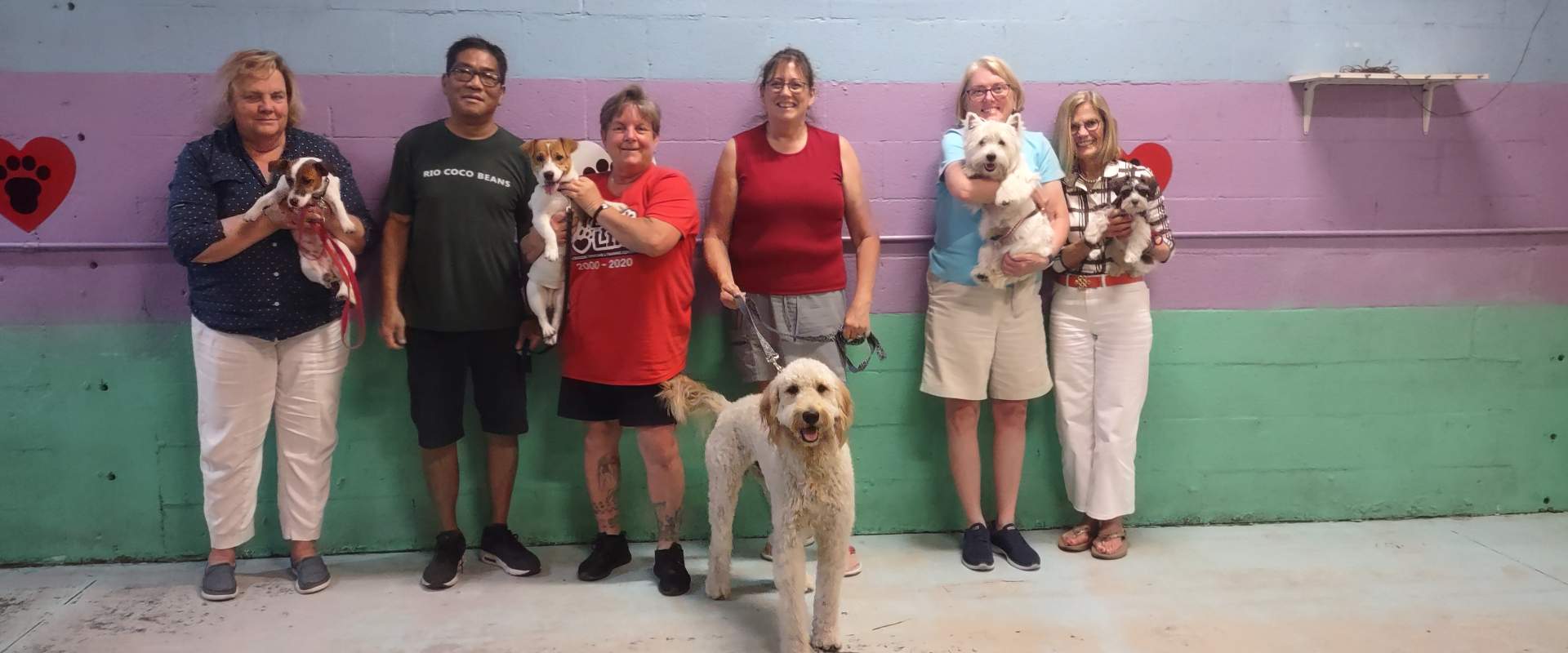 Special Programs
At A Dog's Life, we also offer services that are informative and cover a wide range of topics including pet nutrition and weight loss counseling; behavior modification programs; and lectures and hands-on seminars about exciting, dog-related issues. Call us to find out more about these fun and informative programs and their availability.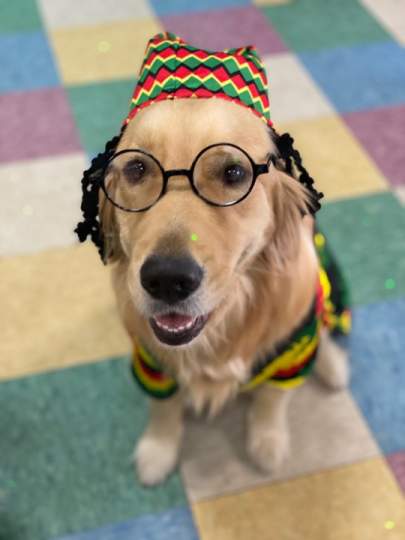 Medical Supervision
If your dog has had surgery or needs medical supervision, we can accommodate his needs during the recovery period in a specialized area separate from the social setting. This provides peace of mind for the parents that they aren't home alone chewing out stitches or unable to potty safely and as frequently as necessary, etc. Please call to see if your dog is eligible for this service.
Nutrition & Weight loss Counseling
Cindy Wold, Owner and Registered Nurse has extensive education in Canine Nutrition. She teaches lectures on Nutrition for Health as well as Canine Weight loss and Weight Management programs. These sessions vary in price based on time and topics.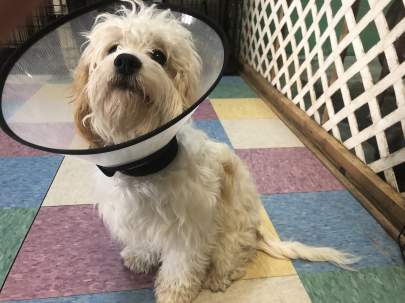 Behavior Modification Programs
Both lecture and active participation seminars addressing specific behaviors common to many dogs.